Welcome to our Sanding College
Interested in some more general information on coated abrasive products or information on how to sand? We hope you will find some usefull information here. We have devided our Sanding College in two parts. Do not hesitate to contact us if you have any comments or questions, we are at your service – world wide.
Part one: Understanding Coated Abrasives
We have highlighted some important aspects, which we consider to be relevant in the understanding of this type of products.
We take you through the pacticalities when using coated abrasives. Maybe you will pick.up some usefull tips on the way..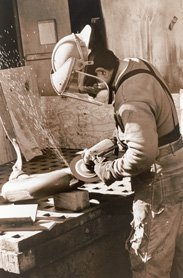 Santo Abrasives AS, org: 994 259 938

Fugleveien 4
1448 DrÝbak
Norway